Hospitality & Leisure, Opportunity Analytics

A Collaborative Approach to Increasing Contract Utilization

Foodbuy deployed its Account Management, Culinary, and Field Implementation teams (FIM's), who partnered with distributor houses in each region to review the...
Trusted by 80,000+ Customers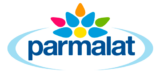 Specializing in a Breadth of Services and Industries.
Select a filter to see relevant case studies.
Start increasing your procurement profits.
Partner with us to turn your purchases into profit.
Join Our Network
Your Success is Our Priority
Foodbuy is committed to your organization's success every step of the way. Customers can leverage our experience, expertise, and scale to drive outcomes in their organizations' procurement.