Optimize your business
Industry leading purchasing power
to optimize your business
Leveraging the scale of the world's largest foodservice and hospitality provider.
Services We Offer
Trusted by 80,000+ Customers
We empower our members to gain more competitive costs and operational insights
while providing suppliers unparalleled access to purchasing locations.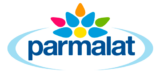 Our Customers
The largest foodservice procurement organization in North America
As the sole sourcing partner for our parent company, Compass Group North America, Foodbuy delivers pricing efficiencies and economies of scale that are simply unmatched.
Our Members
Empowering our members to gain more competitive costs and operational insights
I have worked with Foodbuy with several organizations and believe that being part of the Foodbuy program is the best decision companies can make to reduce their costs."
I have been a member of the association program with Foodbuy for a few years now and highly recommend the program. We saw significant savings in our first 6 months, the program is really a no-brainer. No work, no fuss."
The Culinary Solutions Team at Foodbuy worked with us to establish targets and goals to drive commitment and compliance with our committed members. This yielded significant savings for our members while simultaneously driving value to the supplier community."